Building a solid online presence is critical for organisations and individuals alike in today's digital age. A well-designed website is at the heart of a strong online presence. Understanding the fundamentals of website building is critical whether you're a business owner, entrepreneur, or professional looking to demonstrate your knowledge. In this article, we'll look at the factors that go into creating a captivating website and developing a strong online presence.
Identifying Your Website's Purpose and Audience
Before you begin developing your website, you must first define its goal and determine your target audience. Do you want to sell things, provide services, or give information? Understanding your goals and defining your target audience will guide the entire development process, ensuring that your website corresponds with your objectives and resonates with the people who will visit it.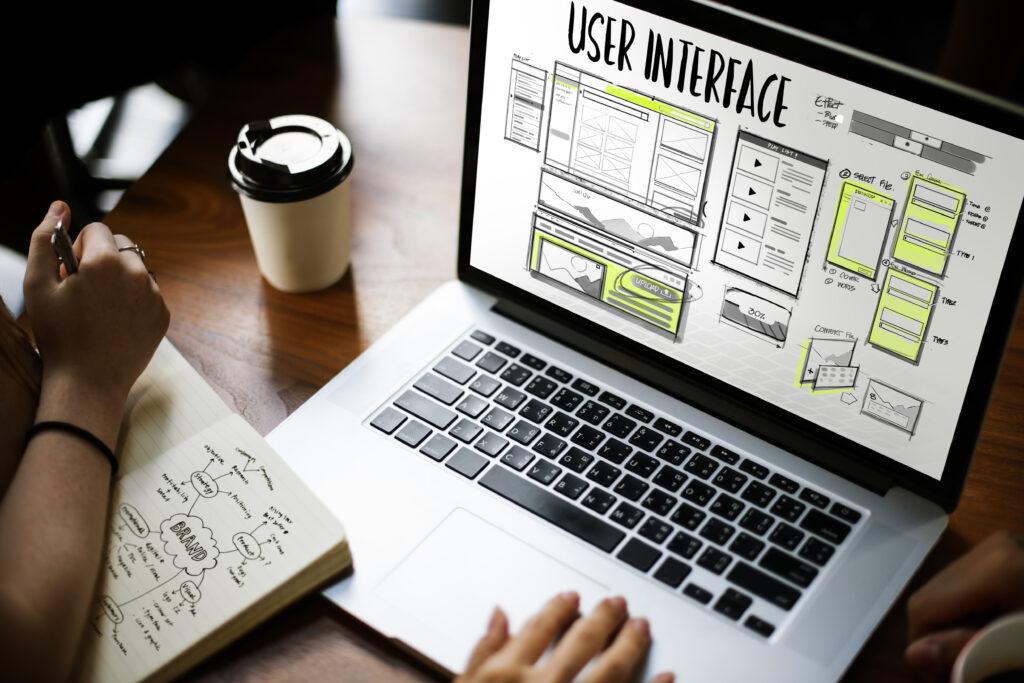 Creating Engaging User Experiences Through User-Centric Design
The importance of user experience (UX) in website creation cannot be overstated. Create your website with end users in mind, focusing on straightforward navigation, clear content hierarchy, and visually attractive aesthetics. Consider using responsive design principles to ensure that your website looks and performs properly on a variety of devices and screen sizes. You can develop compelling experiences that keep users coming back by prioritising user-centric design.
Content that is clear and compelling: conveying your message
When it comes to website construction, content is king. Create material that is clear, simple, and appealing in order to effectively express your message to visitors. Maintain consistency with your brand voice throughout your website. In order to boost search engine exposure and attract organic traffic, strategically incorporate relevant keywords. Update and optimise your material on a regular basis to keep it fresh and valuable.
Site Organisation and Navigation
A well-structured website with simple navigation is essential for delivering a great user experience. Organise your material logically, with clear site architecture and highly accessible navigation. Implement search capabilities to assist users in rapidly finding specific information. Consider implementing breadcrumbs and internal linking to increase navigation and overall usability of your website.
Search Engine Optimisation (SEO)
Search engine optimisation (SEO) is essential for establishing an online presence. Conduct keyword research to find the terms and phrases that your target audience is likely to use while looking for products, services, or information on your website. Optimise the meta tags, headers, URLs, and image alt text on your page properly. In order to increase your search engine rankings, focus on acquiring high-quality backlinks from credible sites.
Social media and online marketing integration
Integrate your website with social media platforms and other online marketing channels to boost your online visibility. Add social media sharing buttons to let others share your content, broaden your reach, and drive participation. To generate visitors to your website and raise brand awareness, use email marketing, content marketing, and other digital marketing methods.
Maintenance and updates on a regular basis
Creating a strong internet presence is a continuous activity. Update your website on a regular basis with new content, news, and relevant information to keep users engaged and encourage repeat visits. To ensure your website runs smoothly and securely, undertake routine maintenance tasks such as software updates, security checks, and speed optimisations.
Conclusion
A well-designed website is the foundation of a strong online presence in the digital realm. You can construct a website that effectively represents your brand, engages visitors, and supports your goals by focusing on user-centric design, compelling content, seamless navigation, search engine optimisation, and integration with social media and online marketing channels. Remember that developing an online presence is a constant process, so keep an eye on and update your website to stay ahead of the competition and create a lasting impact on your audience.
For more blogs go to https://graftondigital.com/newsroom/
For grant information go to https://www.enterprise-ireland.com/en/funding-supports/